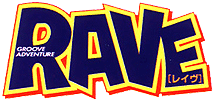 Tokyo Pop requested us to design and fabricate a cute Plue mascot for their traveling booth.
"Plue - Is he a dog, a snowman, a fish, a bug? Actually, he's none of those - this little guy is the Rave Bearer, the only one capable of finding the missing RAVE Stones. His pointy nose is quite hard and sharp, so sometimes his companions throw him at enemies like a living dart. He's quite fond of sweets - especially lollipops."

We wish to sincerely thank Tokyo Pop, for allowing us to work on such an exciting project.



The mascot had to be easily recognizable and comfortable. The costume is
completely lined, featuring air vents in the head and removable tummy padding.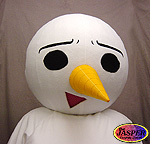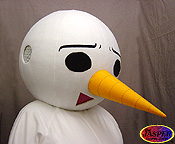 Plue's round head was the most challenging element.
His identifiable worry brows were carefully hand-painted.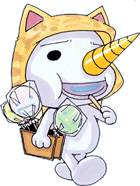 Prop lollipops were designed to make Plue accurate to the original illustrations.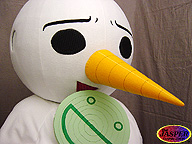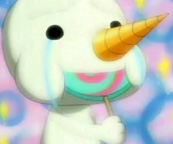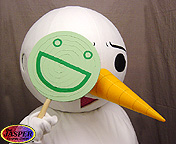 Plue loves sweets, especially lollipops!



Plue's accessories, including two prop lollipops, gloves and boot covers.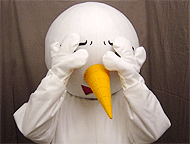 Plue peek-a-boo!




For more information about Rave Master and other Anime/Manga titles, please visit Tokyo Pop.
---
Copyright 1999~2008 David Ramsay and Kimberly J. Ramsay. All rights reserved.
"The Japanese Animation Super Premiere Entertainment Review" ,
"the J.A.S.P.E.R." and "theJASPER" logo are trademarks of David Ramsay, 1998~2008.
"theJASPER Cosplay Closet" logo and
"The Cosplay Closet: 'Where Costumes Become Anime-ted'" slogan
are ® Registered Trademarks of theJ.A.S.P.E.R. Cosplay Closet, Inc., 1999~2001.
David Ramsay and Kimberly J. Ramsay acknowledge the
copyright holders of materials contained herein and do not seek to infringe on their rights.
Reproduction in whole or in part without permission is prohibited.